LASIK Surgery Information: An Overview
You're searching the internet for LASIK information and have found your way to this page, which means you're doing your due diligence by researching LASIK. That's great!
The only problem— the conflicting and outdated information online about LASIK. You really have to be very careful who you trust.
At Woolfson Eye Institute, we've performed over 100,000 LASIK procedures, and we always stay current on the latest LASIK information, which includes safer, more accurate surgical methods, as well as protocols to minimize the risk of infection.
Of those 100,000 procedures, we've also performed LASIK on over 300 eye doctors. In other words, you can trust the doctor the doctors trust. So watch the video below, and hear what Dr. Jonathan Woolfson (Founder & Medical Director of Woolfson Eye Institute) has to say about your LASIK procedure and selecting the right LASIK surgeon to meet your needs.
Meet your LASIK surgeon, Dr. Jonathan Woolfson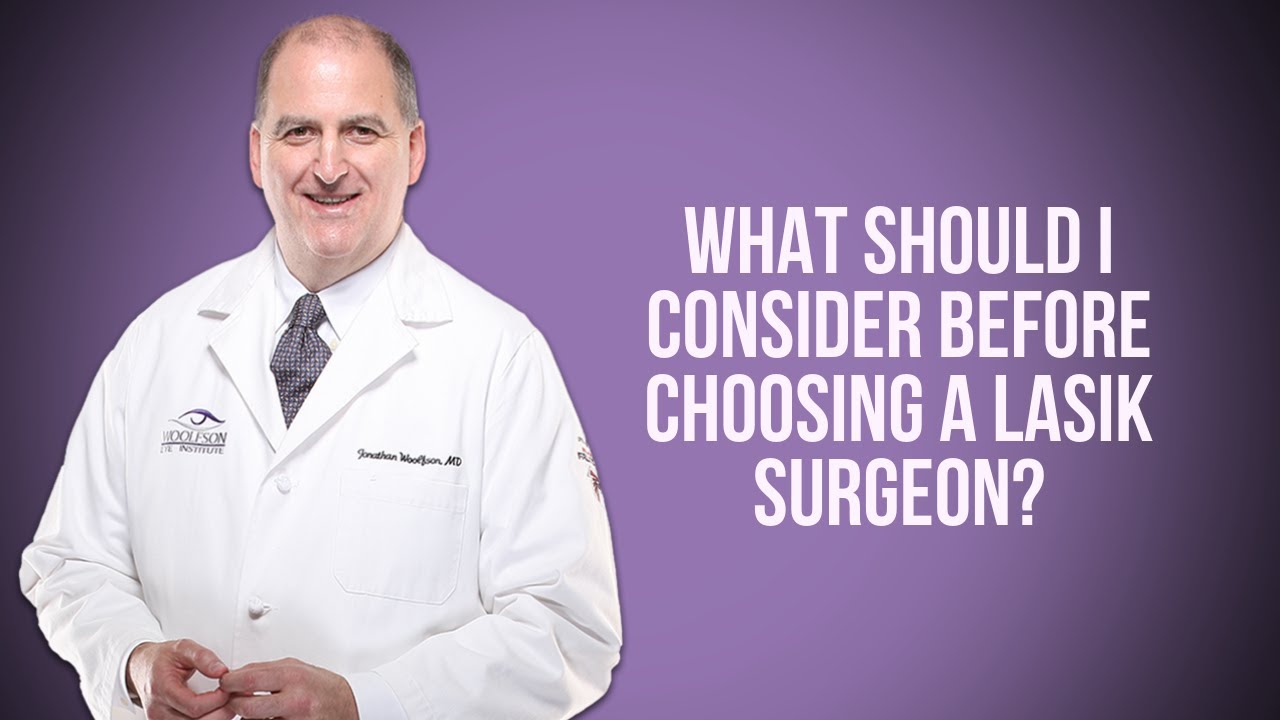 Now that you've viewed the video above, we'd like to tell you a little more about our practice and answer a couple of common questions we receive regarding LASIK surgery.
An incredible team of LASIK doctors and staff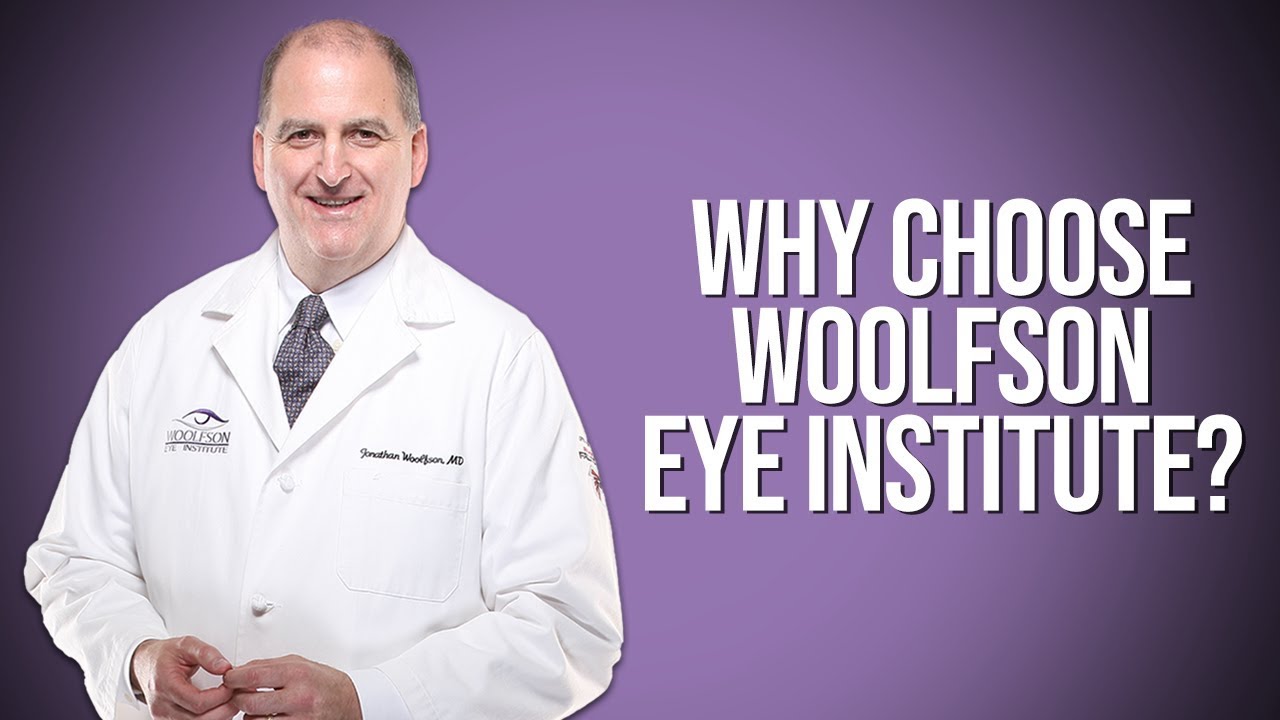 Woolfson Eye Institute's team of world-renowned surgeons and patient support staff are with you every step of the way from your comprehensive evaluation through to your post-operative visits. Our team sets the standard in patient-centered care to deliver Your Best Vision at Any Age.
Our patients benefit from the Woolfson Difference, which optimally combines surgical skill and experience with the most advanced and proven technologies. Not only are our surgeons and staff the best in the industry, but we are also one of the only LASIK providers offering multiple laser platforms to provide our patients with a truly customized treatment plan.
We recognize that one size does not fit all when it comes to something as important as your vision. We have made the investments required both in technology and professional expertise to ensure that we remove any limitations from delivering the best possible results.
We only use the most advanced tools available
Woolfson Eye Institute utilizes the most advanced diagnostic equipment and tools. This allows us to identify patients who are not ideal candidates for LASIK, but would instead benefit from one of our other treatment options, such as PRK, ICL (implantable collamer lens) or Refractive IOL (intraocular lens).
Contoura/Topo-Guided LASIK
At Woolfson Eye, we utilize topography-guided LASIK treatment known as Contoura Vision. This treatment allows our surgeons to gather more detailed information on the structure of the cornea than prior generations of LASIK procedures. The result of this FDA approved topography-guided LASIK is that our patients are then able to receive a more individualized and precise procedure that can result in improved vision that can be equal to or greater than glasses or contact lenses.
Wavefront optimized treatment is another LASIK option that can provide the sharpest vision after laser vision correction. During surgery, wavefront technology is used to evaluate the unique characteristics of your eyes. This procedure is more precise and specific than your conventional LASIK surgery as detailed measurements of the curvature of the front surface of your eye are taken in order to preserve the natural, aspheric shape of your cornea. Your Woolfson Eye Institute surgeon can further discuss these options with you to decide which procedure best fits your individual scenario.
What is the average recovery time?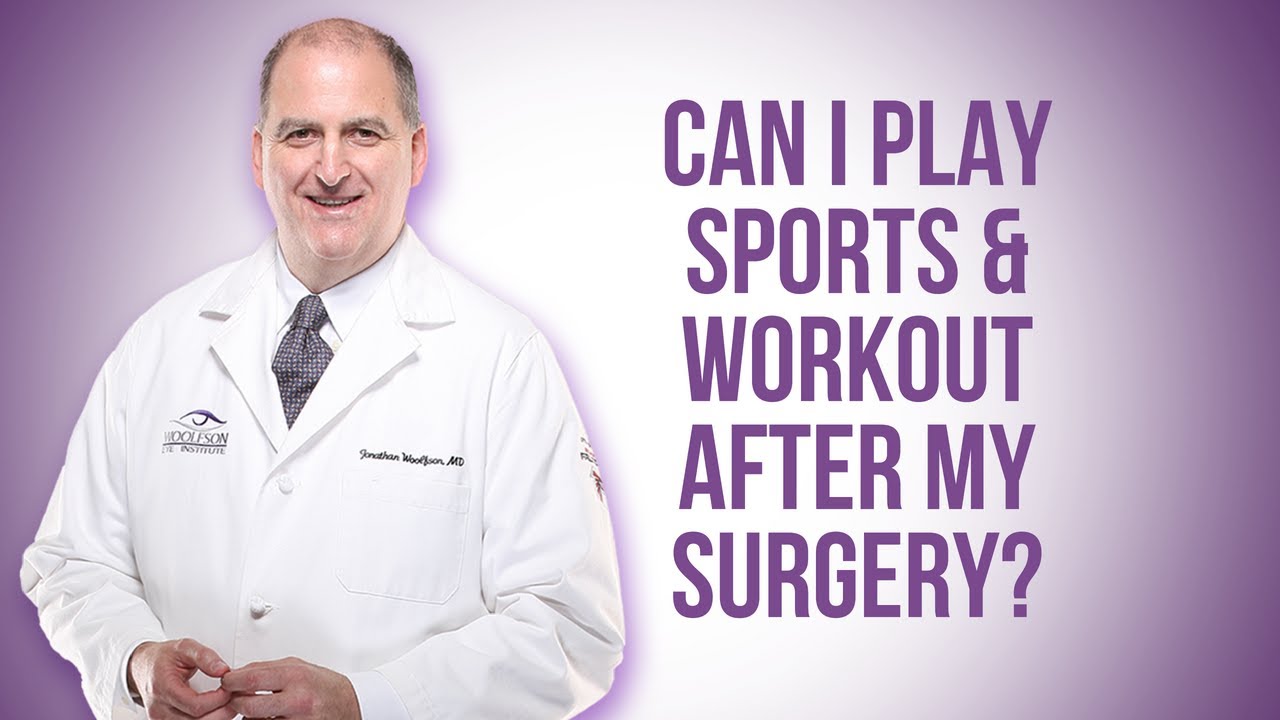 With a busy schedule, including family, work, and other commitments, the amount of time you must allow for recovery is a valid concern for anyone considering laser eye surgery.
We sometimes tell our patients that "LASIK is like magic," which of course is hyperbole, but for most patients, the recovery time following LASIK is minimal.
Patients commonly undergo the procedure and then have 20/20 vision (and minimal irritation to the eyes) the very next day.
What is the cost of LASIK?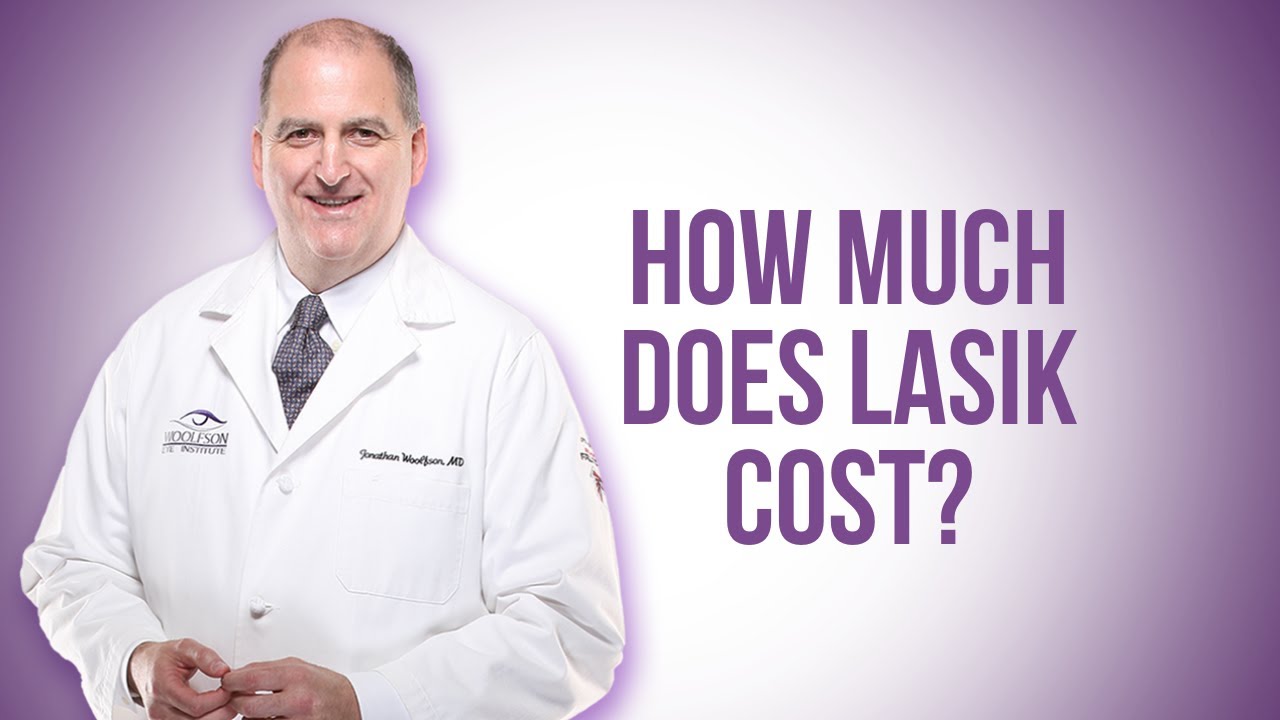 Would you choose a brain surgeon or a heart surgeon based on price? We didn't think so. Your eyes are obviously one of your most important assets. They allow you to experience the world around you. Why on earth would you risk your vision with a bargain-priced eye surgery provider?
While we're sure you've seen many advertisements for cheap LASIK surgery, keep in mind that is simply a ploy to get you in the door and to upsell you on the specific treatment you really need. We are certainly not the cheapest LASIK provider, nor do we want to be.
Our mission has always been to provide quality refractive surgery procedures at a reasonable price. Providing the level of service and care that every patient should demand requires a higher fee than the $499 per eye that some LASIK providers (falsely) advertise.
We do not have a one-size-fits-all model because Woolfson Eye Institute strives to provide the most appropriate treatment plan for each person's vision condition. Sometimes this will involve selecting from a variety of vision correction technologies, which is one of several variables that may contribute to the final cost.
Are you interested in LASIK or any other vision correction procedure?
As mentioned above, we're glad you're doing research in order to select the best LASIK surgeon to meet your needs. Based on Dr. Woolfson's experience and track record (including successful LASIK on his peers—over 300 eye doctors), we truly feel you won't find anyone more qualified to perform your LASIK procedure.
We offer refractive surgery at each of our locations around the Southeast, so find a location nearest you and contact us today! Woolfson Eye Institute has 9 great locations in 3 different states: Georgia (Atlanta/Sandy Springs, Airport Location, Cumming, Lawrenceville), North Carolina (Asheville), and Tennessee (Chattanooga, Knoxville).
Also, we offer a free LASIK self-evaluation that you can take here.
If you'd like to know more about what to expect from your LASIK procedure,
click here
.
LASIK FAQ
Q. Are you a candidate for LASIK?
Most people who wear contacts and glasses for distance vision are good candidates for
LASIK
or
PRK
. The ideal candidate for LASIK is over 18 years old with normal eye health and a prescription that has not increased significantly in the last 12 months. People with certain medical conditions or women who are pregnant may not be good candidates for LASIK.
---
Q. Will the procedure hurt?
Most patients feel pressure but not significant pain. Anesthetic drops prior to surgery help to numb the surface of the eye, minimizing the chances of discomfort during the procedure. You may experience a dry, scratchy sensation immediately after surgery, but most patients are quite comfortable after taking a short nap. Any mild discomfort after surgery should respond well to the eye lubricant drops provided in your free post-operative care.
---
Q. How hard is it to look at the light during surgery?
For some individuals it can be challenging, while for others it is no big deal. Since our team has performed over 100,000 LASIK procedures, we are confident that we can get you through it. This should not be an issue that determines whether or not you decide to undergo the LASIK procedure.
---
Q. What can I expect on surgery day?
You can expect the following:
Plan on being at Woolfson Eye for 2-3 hours
Dress comfortably and warmly (the laser room is cool)
Arrange for a ride home
Procedure time of approximately 10-15 minutes
Total laser time of 20-70 seconds per eye
Rest comfortably after your LASIK procedure
Eye drops and shields for use during sleep for first four days or as directed by your doctor
---
Q. What pre-operative issues do I need to be aware of?
Your refraction must be performed on a stable eye and cornea. Our Contact Lens Removal Guidelines are as follows:
Soft Daily Wear - 2 weeks
Soft Extended Wear - 2 weeks
RGP / Hard Lenses - 4 weeks plus 1 week per decade of wear
Toric - Minimum 2 weeks
You should not wear any jewelry, makeup, perfume or hairspray on surgery day.
---
Q. Are there any Risks?
Yes, there are risks. Significant complications occur about as frequently as wearing contacts for a few years (including less severe complications such as dry eye or glare). Just like wearing contacts, there is a risk of permanent loss of best vision. While most Woolfson LASIK patients are very pleased with the results of their LASIK surgery, like any other medical procedure, there are risks involved.
Please click here to learn more about the risks of LASIK.
Woolfson Eye Institute feels strongly that an informed patient is a happy patient. During your comprehensive consultation, our doctors will ensure you understand the risks and benefits of having LASIK surgery in order for you to make the best decision for yourself. Hundreds of eye doctors have had LASIK on their own eyes – Dr. Woolfson has operated on over 300 eye doctors. We feel this puts the relative risk in perspective, and we're honored to have been chosen by so many eye doctors to do their surgery.
---
Q. Does Woolfson Eye Institute stand behind my results?
Absolutely! Woolfson Eye Institute stands behind the results of our surgeons. While we cannot guarantee that you will have perfect distance vision for a lifetime, our
Lifetime Assurance Plan
is designed to help you maintain excellent vision forever. Most nearsighted patients qualify for the plan, provided they have no significant health problems and are not outside the prescription range covered by the plan. Even the small number of patients who do not qualify for the Lifetime Plan are eligible for free re-treatments, if medically appropriate, for two years following their procedures.
---
Q. What will my recovery be like?
Most LASIK patients are functional and legal to drive the next day. We encourage patients to take a rest day after surgery. While most patients notice dramatic visual results within the first few days following their procedure, the speed of visual recovery depends on personal healing patterns and the amount of treatment provided. Patients with extremely high prescriptions, for instance, often recover more slowly, but tend to be some of our happiest patients. We also encourage our patients to avoid swimming pools and hot tubs for one week. In addition, please do not participate in any ball sports for about a week.
---
Q. When can I exercise again? How about wearing makeup?
Approximately 48 hours after your surgery, you will be able to resume a light exercise routine (please allow one week for more strenuous workout routines). Do not push yourself too hard, and make sure to check with your Woolfson eye doctor for more information and details. As far as wearing makeup, we suggest that you refrain from wearing any kind of eye makeup for approximately one week.
---
Q. What is the Lifetime Assurance Plan?
Woolfson Eye Institute's Lifetime Assurance Plan is an exceptional vision care policy offering LASIK retreatments, known as enhancements, to patients throughout their lifetime. While most patients have a single successful treatment, a small percentage of patients may require a slight fine-tuning of their result. Patients who are eligible for the program receive enhancements with similar technology free of charge. Eligible patients will be given a Woolfson Eye Institute Lifetime Assurance Passport to document their compliance in returning for post-operative visits and their yearly examinations with an affiliate eye doctor. If you have any questions about the Lifetime Assurance Program, please call 1.866.LASER.22 (866.527.3722).
---
Q. What kind of results can I expect?
Depending on your prescription and how quickly you heal, you may experience the results of LASIK immediately. Most Woolfson Eye Institute patients are capable of reading the clock in the laser room moments after their procedure, and usually demonstrate legal driving vision the next day. You can expect your vision to continue to improve over the next few days or weeks, as your eye doctor monitors your progress at your regularly scheduled appointments. For most patients, laser vision correction permanently reshapes the cornea, resulting in excellent vision even many years later. A small percentage of the more than 200,000 eyes that our surgeons have treated, have required a repeat treatment or a 'LASIK enhancement.' As with any other medical procedure, there are risks involved. Please visit our
Risks & Benefits
page to learn more.
---
Q. What does the cost of the procedure include?
Your fee covers your LASIK consultation, the pre-operative evaluation, your surgery, all facility fees, most medications and a full year of post-operative care. For most patients, the fee also includes the Lifetime Assurance Plan, which provides LASIK retreatments, if needed, at no additional cost.
---
Q. Is LASIK covered by my insurance plan?
Insurance rarely covers elective procedures like LASIK, but Woolfson Eye Institute offers a reduced fee to patients covered by several major insurers. You can
contact Woolfson Eye Institute
or your employer to check your eligibility.
---
Q. Are there ways to make LASIK more affordable?
Woolfson Eye Institute can assist you in obtaining financing with monthly payments as low as $48.00. If you have a Medical Flex-Spending Account through your employer, you can use pre-tax earnings to reduce your effective cost by hundreds of dollars. Many companies participate in our Group Advantage Plan, which can significantly reduce the cost of your procedure. Check with your employer; if they do not currently participate, we may be able to offer the program to your company prior to your payment for LASIK. Of course, you also have the option of extending your payment period by using most major credit cards.
---
Q. Who are my doctors and what will they do?
At Woolfson Eye Institute, we believe in a team approach that includes you, your private eye doctor, our team of eye doctors and our surgeon working towards your personalized treatment plan. In fact, our team of doctors has performed over 100,000 LASIK procedures! The process begins when you schedule your LASIK consultation with a
Woolfson Eye Institute doctor
or your private Woolfson Eye Institute-affiliated eye doctor who will provide a complete examination to assure that you are a candidate for LASIK. This pre-operative visit usually requires a dilation that can lengthen your visit and leave your vision temporarily blurred. Your doctor's office then schedules your surgery, and your pre-op exam results are transferred to the Woolfson Eye Institute surgeon and Clinical Directors for careful planning of your procedure. Following surgery, your doctor will closely monitor your progress for a full year. After your year of free follow-up care, you need to be seen on an annual basis in order to maintain eligibility for the Lifetime Assurance Plan.